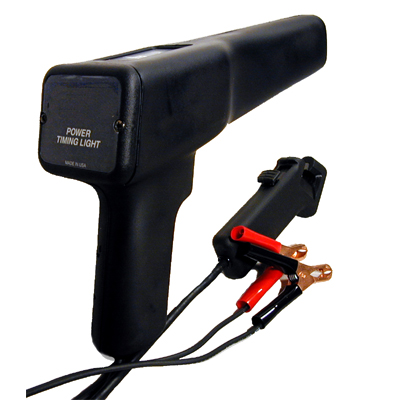 A basic, high quality and robust, timing light.
Equipped with Ferret's patented  Eluminator optics for the brightest timing light flash available, and is built for high performance, heavy duty professional use. 
The light is constructed of rugged, impact-resistant materials. It has a comfortable handle grip and a narrow barrel, which makes it easy to project light between engine belts and brackets. Works on all types of ignition systems up to 10,000 RPM.
Quality engineered and made in the USA.
Operating Specifications
Flash Rate: 500 to 10,000 RPM
Power: 10 - 16 VDC/12V battery
Temperature
Operating: 0° to 122° F (-18° to 50° C)
Storage: -40° to 180° F (-40° to 80° C)
Weight & Dimensions
Leads: 5 feet / 1.5m
Weight: 1.5 pounds / 650gm
Size: 12" (Tip to tip) x 2.8"wide / 30 x 7cm