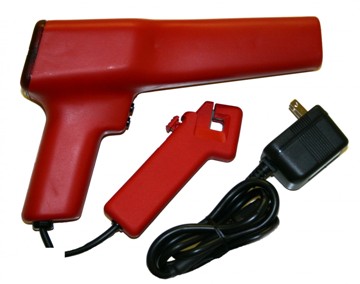 The Ferret 85 is a rechargeable digital timing light ideal for high performance engine timing advance measurements.
Digital display shows RPM, or advance.  Can be used on distributorless, distributor, multistrike, and marine ignition systems.
Ideal for timing racing engines, small engines, indusrial engines, and automotive engines.
Advance Buttons on the handle are used to "move the mark" to zero allowing for accurate timing measurements.  Use the 2S/4S button to select between 2 stroke and 4 stroke ignitions.  The RPM/Advance button is used to toggle the display between RPM and timing advance.
The 85 is packaged in a molded storage case with a spark pickup, rechargeable transformer, and instruction manual.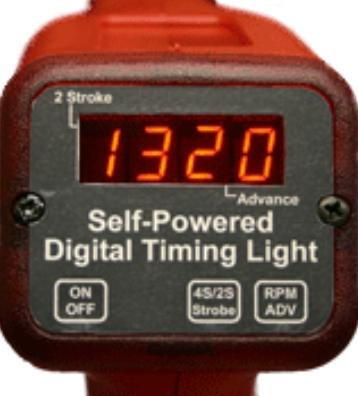 Rear Display Panel